BioVoice (circular biobased)
BioVoice (circular biobased)
BioVoice, the predecessor of SynchUp! was a regional project for bio-based & circular innovation that aimed to accelerate the transition to a circular and bio-based economy. BioVoice worked with annual eight-week rounds. SMEs and start-ups were invited submit their pitches for challenges: innovation issues that required a bio-based or circular solution.
You can find all 28 BioVoice challenges at the bottom of this page.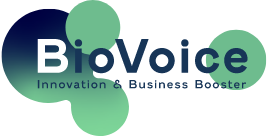 March 19, 2019: the day that BioVoice, a brand-new business booster programme, launched its very first challenges. There were 7 in total, submitted by 3 companies.
In the first round, we still used the Chamber of Commerce's Business Challenge platform, selecting the 19 most promising proposals from a total of 46 applications. With this select group, we dove headfirst into the challenge weeks.
13 of the 19 participants who entered the challenge weeks managed to secure a promising starting position for actually developing their solution and were rewarded with an innovation contract.
After the successful first round of the BioVoice programme, another set of circular challenges were launched in the second round, but now on our very own platform.
In this remarkable round, amidst an unprecedented pandemic, the number of enterprises submitting innovation challenges rose to 6. Much of the programme was forced to take place online, but that didn't get in the way of the results. We had as many as 85 applications, and we celebrated a great digital match event with 9 innovation contracts and 8 other partnerships.
On 29 March 2021 was the kick-off of the third round of the BioVoice innovation & business booster programme, in which 10 challengers set out to find innovative, scalable solutions to no fewer than 12 challenges. Unfortunately, the Corona pandemic made it impossible to meet face to face, which is why the introduction sessions, selection interviews and deep-dive sessions in the challenge weeks took place online again.
On 15 October, we announced the results of this challenge cycle at the Match Event, with the cycle culminating in 11 innovation contracts between large companies and SMEs/start-ups. We awarded €96,250 in innovation vouchers. The businesses are currently in the pilot phase, working with a combined budget totalling over €600,000. 12 other collaborations were also established.
Which industrial applications are there for wheat protein?
Reward: Pilot project + €10.000 vouchers
Deadline: Deadline expired
How can we optimally valorize the pectine in sugar beet pulp?
Reward: Pilotopdracht + €10.000 vouchers
Deadline: Deadline expired
How can we prevent the grey discolouration of our potato products in a more environmentally friendly way?
Reward: Pilot project + €10.000 vouchers
Deadline: Deadline expired
The initiators of BioVoice are REWIN West-Brabant, Green Chemistry Campus, the province of Noord-Brabant and Rabobank. Dockwize, Impuls Zeeland, Centre of Expertise Biobased Economy and Midpoint Brabant have joined in as partners for the implementation. BioVoice is made possible by financial contributions from the 'Regio Deal Midden- en West-Brabant', the Province of North Brabant and of Zeeland, and Rabobank.
To accelerate the transition to a circular and biobased economy, they want circular and biobased entrepreneurs and talent to have more room and voice to scale up their innovations.
To give you an idea, circulair biobased challenges can be about:
Waste stream and waste stream valorisation (high-quality)
Biobased raw materials and product development
Process sustainability and CO2 reduction, etc.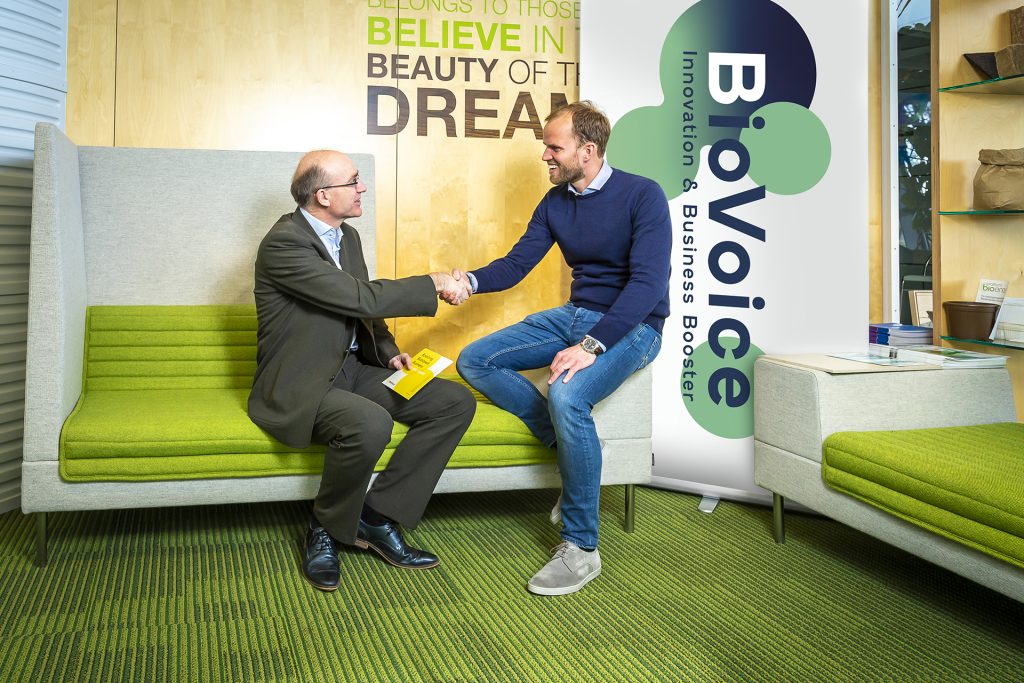 Want to know more about our 'circulair-biobased theme'/ BioVoice? Like how to submit a challenge of your own next time round? 
Call/mail Bob! He'll gladly tell you more.